AFP announces partnership with Media Storehouse in Australia to open prized photo library to the public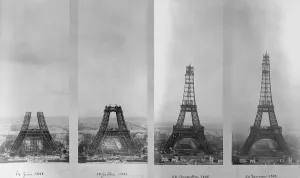 u.afp.com/ZaWz
Agence France-Presse (AFP) and Media Storehouse (MSH) are pleased to announce their new partnership and the launch of the AFP Photos Australia website opening the global news agency's photo library and archives to the general public as framed prints, posters, canvas, cards and gifts online @ http://www.afpphotos.com.au
AFP photos and products sold on AFP Photos Australia are for personal and private use only.
The new platform offers access in a new and innovative way to AFP's unique collection of photos ranging from current news to sport, fashion, art, entertainment, culture, science, quirky offbeat, historical, creative and much more. "We are offering AFP's huge treasure trove of pictures on this new website," said Agence France-Presse Asia-Pacific regional director Philippe Massonnet in Sydney. It only takes a few clicks to have the photos in your own home."
Media Storehouse Australia's Director, Suzanne Stocker said "We are thrilled to partner with AFP. Together we are bringing amazing photo journalism art products to our customers."
About AFP: AFP is a global news agency delivering fast, accurate, in-depth coverage of the events shaping our world from conflicts to politics, sports, entertainment and the latest breakthroughs in health, science and technology. With 2,326 staff spread across almost every country, AFP covers the world 24 hours a day in six languages. AFP delivers the news in video, text, photos, multimedia and graphics to a wide range of customers including newspapers and magazines, radio and TV channels, web sites and portals, mobile operators, corporate clients as well as public institutions. More about AFP at www.afp.com/en
About Media Storehouse: Originally established in the UK in 2003, MSH has continued to steadily grow globally. Delivering a workable long-term digital asset management solution, today they host millions of images for over 150 large and small corporate clients who are using their software, and associated services. MSH specialise in all aspects critical to efficiently managing, storing, marketing manufacturing and distributing products on behalf of digital image libraries.
For more information go to www.afpphotos.com.au and u.afp.com/ZaWz
AFP, 8th June 2016